In 1989, the V-22 Osprey became the world's first production tiltrotor aircraft. Since then, it has become a joint service defense aircraft with the versatility necessary to carry out multifaceted missions on land and at sea.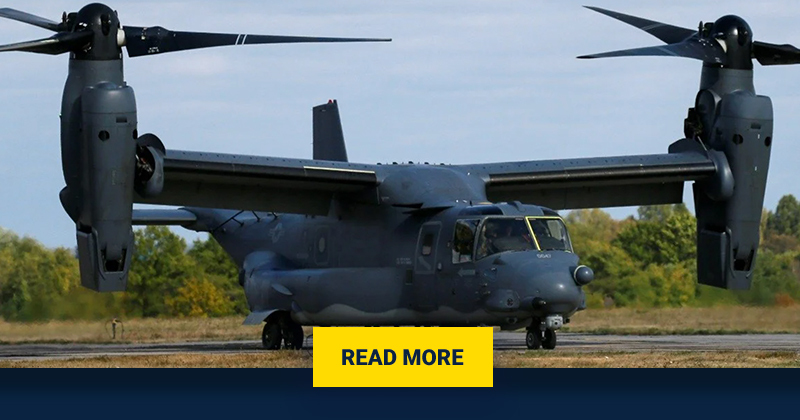 The newest V-22 Osprey is designed with service members in mind. It is an essential aircraft for the U.S. Navy, which utilizes its unique capabilities for combat search and rescue, fleet logistics, and special warfare support. Its size also allows it to be stored on an aircraft carrier.
The V-22 Osprey is also critical for U.S. Special Operations thanks to its high speeds, long-range, and air-to-air refueling capability. The V-22 Osprey is a multi-tasking military mainstay for a wide range of missions. It has been a uniquely capable asset for three decades and continues to prove its worth for military operations today and into the future.