The Hill reports American business leaders are "enormously frustrated" with Congress's failure to help American workers.
The U.S. Export-Import (Ex-Im) has bipartisan support in Congress and the White House, but it needs a fully staffed board in order to do its job. Four Ex-Im board nominees were approved by the Senate Banking Committee in December, but their confirmation is being obstructed by a handful of Senators.
A recent report illustrated the impact of a broken Ex-Im Bank on Amer-con, a family-owned business in Florida. Amer-con lost a contract to export American-made buses to the government of Angola — a country they have been doing business with for 23 years. The deal was worth $250 million dollars and losing the contract put 3,000 American jobs at risk.
The Rapaport brothers lost out to a Brazilian company — even though Amer-con offered a better product and better pricing. According to Carlos Rapaport, the lack of a fully functioning Ex-Im Bank was the "the difference-maker" between Amer-con and the Brazilian company.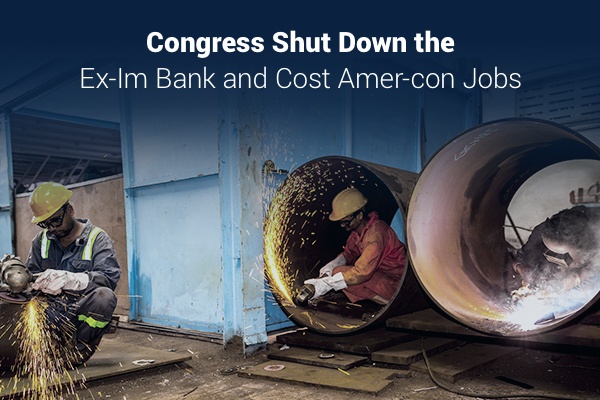 Business leaders of companies like Amer-con are fighting an uphill battle against foreign companies and it's costing Americans jobs and billions of dollars. Congress needs to give American businesses the tools they need to succeed in the global economy.
Both sides of the aisle know how important Ex-Im is to American workers — it's common sense. Watch U.S. Fly will keep you updated on the status of Ex-Im and its impact on American workers.
Read the full story on the Ex-Im Bank's impact on Amer-con here.