The Robert J. Collier Trophy is given to honor the greatest American achievements in aeronautics and astronautics. For 2019, this prestigious award has been given to the X-37B for advancing the performance, efficiency, and safety of air and space vehicles.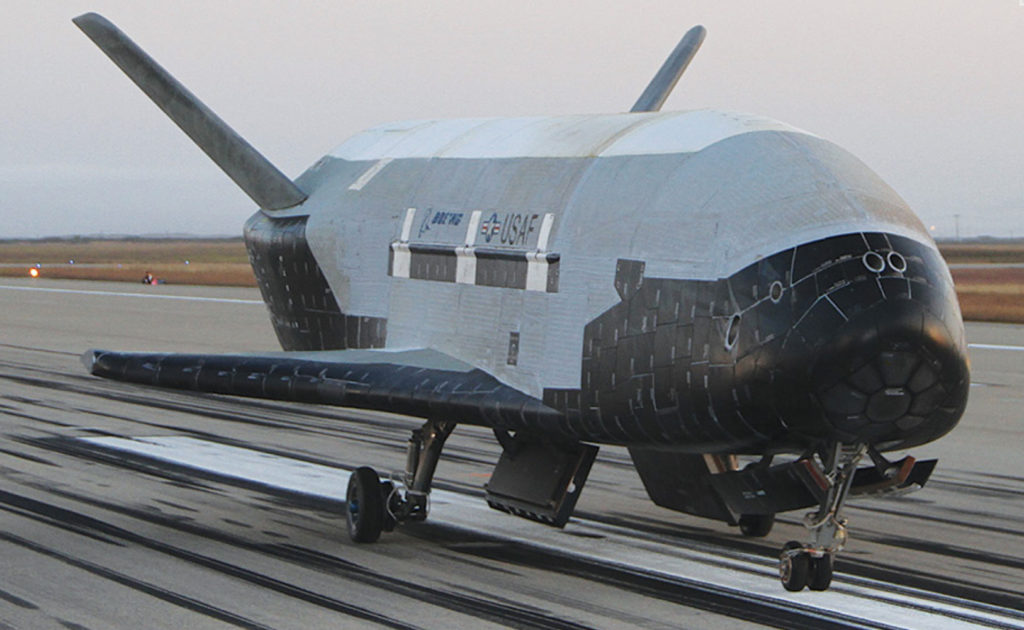 The X-37B is an autonomous spaceplane designed and built by the Boeing Company, operated in partnership with the U.S. Space Force, and managed by the U.S. Air Force Department of Rapid Capabilities. It is a reusable, uncrewed space test platform designed to carry experiments to orbit and return them to Earth for scientific study and evaluation.
The X-37B has been recognized by the National Aeronautic Association for its successfully completed two-year orbital mission that set a new 780-day record.