Congress just held a hearing on the nomination of former Congressman Scott Garrett to lead the U.S. Export-Import (Ex-Im) Bank — the federal agency that helps level the playing field for American workers against aggressive foreign competition.
This is scary news for anyone who believes in American manufacturing.
Why? Because Garrett spent his entire career in Congress (voting 19 times) trying to shut the bank down. Yesterday, he attempted to claim he now supports the bank — a drastic flip-flop from his voting record.
Here is Scott Garrett in his own words: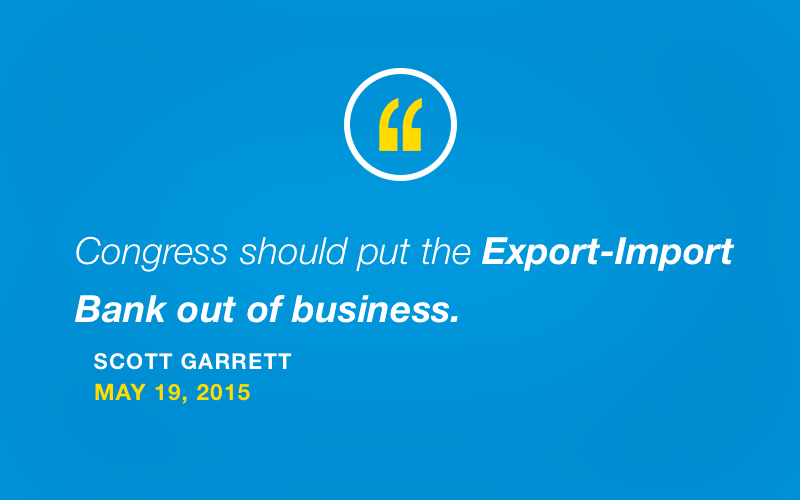 That's why Montana Senator Jon Tester — and several of Tester's colleagues in the Senate — gave Scott Garrett multiple chances in yesterday's hearing to explain his past and provide assurances that he would now fully support the bank's mission as its leader. Garrett refused to do so.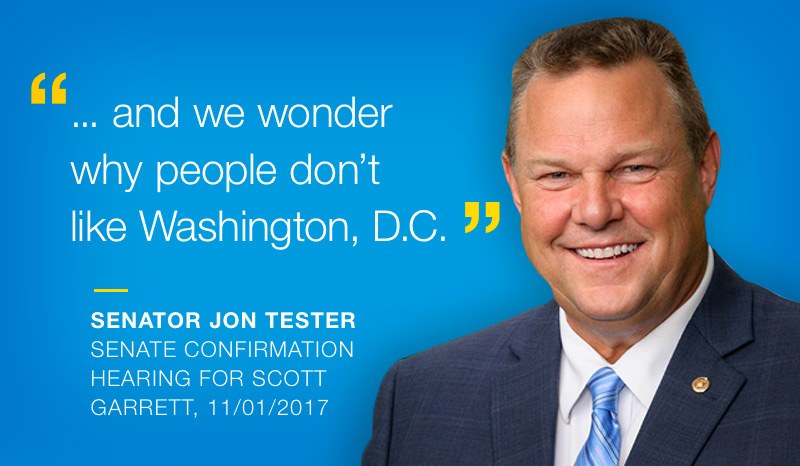 Scott Garrett's record against the Ex-Im Bank is clear. His comments yesterday are impossible to square with his consistent opposition to the bank. Garrett's inability to articulate any kind of vision for the bank or answer the most fundamental questions confirm why he can't be trusted.
I'll continue to monitor this issue and share updates with you as I get them.
You can read more about Scott Garrett's nomination to lead to Ex-Im Bank here.
Thank you,
Joel DiGrado