The Alaska Army National Guard had their work cut out for them as they sent a CH-47 Chinook helicopter to rescue 12 stranded mountaineers off a glacier in Wrangell-St. Elias National Park.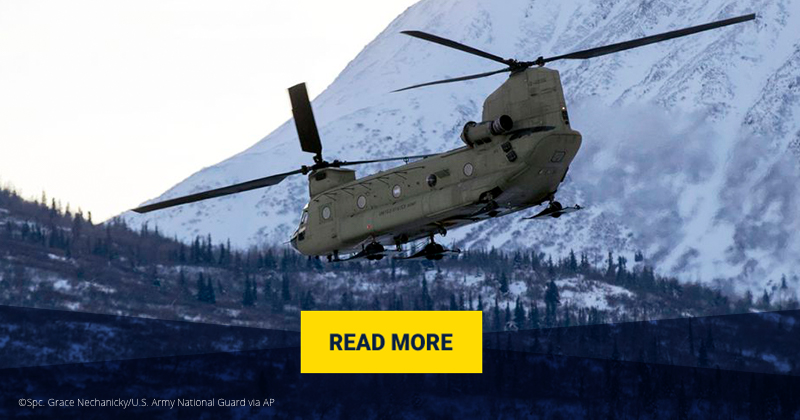 At 10,000 feet, this mission made history as the largest high-altitude rescue the Alaska Guard has ever conducted. The Chinook had to navigate through high winds and extreme weather to reach the rescue site, but this type of operation is exactly what the helicopter was built for.
This successful rescue shows that the brave members of the Alaska Army National Guard and the CH-47 Chinook work well together for any mission, anytime, anywhere.