In a show of force, the U.S. Air Force at Joint Base Charleston in South Carolina launched 24 C-17 Globemaster IIIs in a recent "surge exercise."
A "surge" is a term used in the Air Force to describe pilots and maintainers generating combat or training sorties at a higher-than-normal rate.
This maximizes their efforts to get the training they need to be combat effective in a shorter amount of time to counter sudden global threats or mobilization efforts.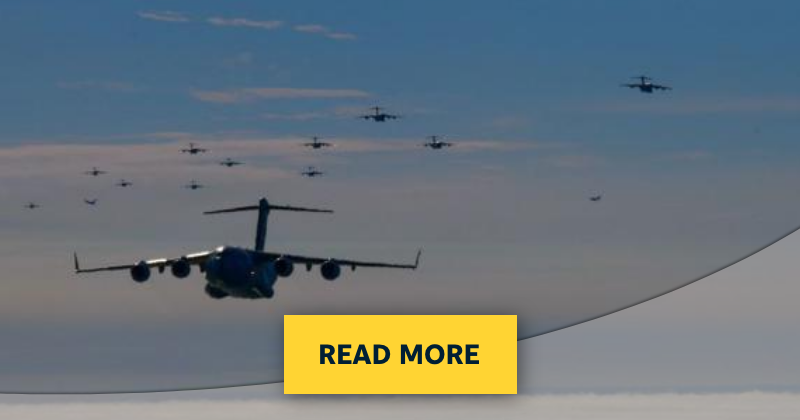 The C-17 is America's premiere cargo aircraft, delivering weapons, supplies and even vehicles to troops all over the world.