The stacking of the world's most powerful rocket – NASA's Space Launch System (SLS) – has been completed at Kennedy Space Center in Florida and it represents another leap forward in making the Artemis 1 mission a reality.
This 360-degree video gives you an awesome sense of scale of the SLS in all its glory.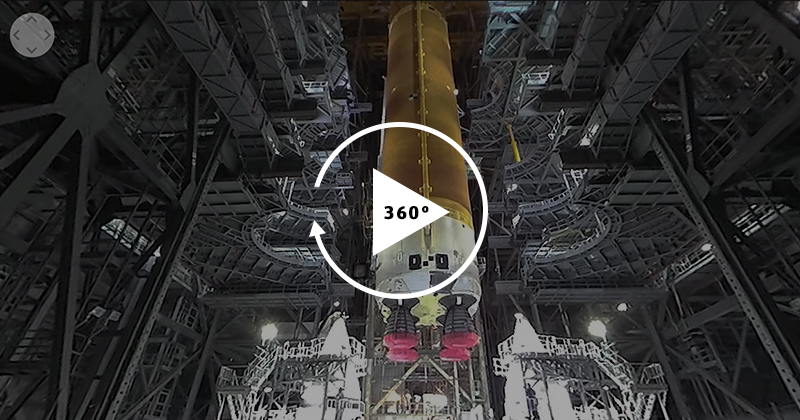 The SLS will be on this mobile launcher platform until its roll out to the launch pad and its payload, NASA's Orion capsule, is stacked on top. With all of its testing and integration completed, the world's first crew-rated deep space rocket in 50 years will be ready for NASA to launch.
At each stage of the journey from the Earth to the Moon, and back again, SLS is the vehicle that will take human spaceflight into the next generation of space exploration.