The advanced American-made KC-46A Pegasus Tanker is the best option to modernize the U.S. Air Force's aging tanker fleet.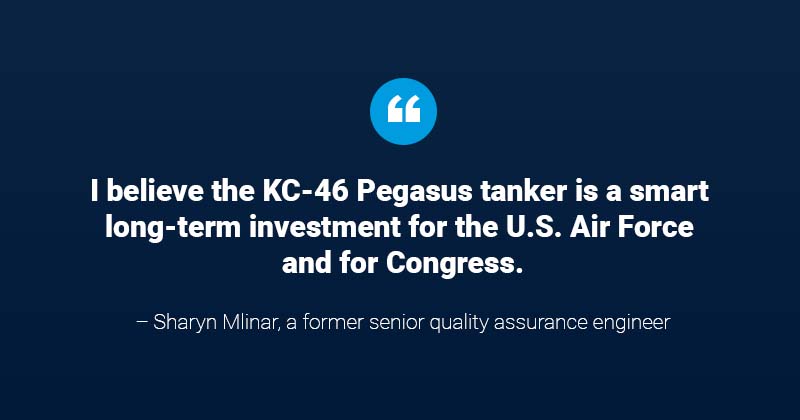 The Tanker is equipped with the latest and greatest in aviation technology from digital refueling displays with 3-D imaging to enhanced threat detection systems, the perfect complement to all kinds of aircraft. Not only that, the design is also based on a Boeing 767, which results in a dependable supply chain with the best return on investment.
Congress must continue to invest in the KC-46 Tanker and work toward maintaining our global air dominance and military readiness.