The advanced American-made KC-46A Pegasus Tanker is important to our country and our economy, but don't just take our words for it.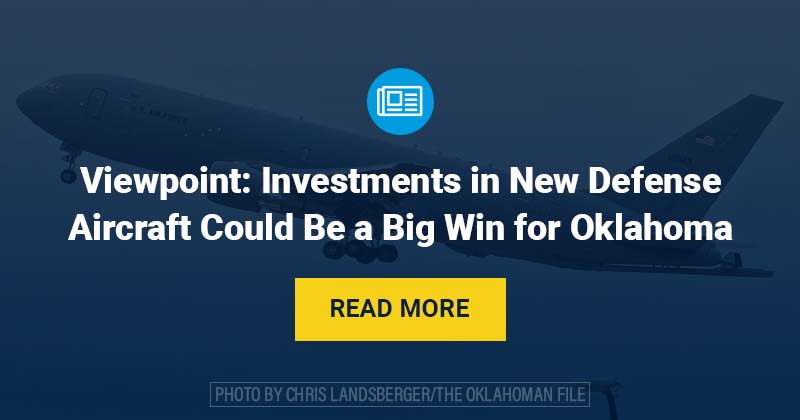 The KC-46A Pegasus Tanker design is based on a Boeing 767, which results in a dependable supply chain with the best return on investment for taxpayers.
Oklahoma is the hub for maintaining in-service Tankers and is responsible for training the next generation of pilots and refueling boom operators.
The United States Air Force must continue to invest in the KC-46 Tanker and work toward maintaining our global air dominance and military readiness.