How much do you know about the U.S. Army's "Lift-Anything, Go-Anywhere" workhorse?
The H-47 Chinook has been a lifeline for American military campaigns around the globe for more than 58 years, serving as a vital part of the armed forces that keep Americans safe.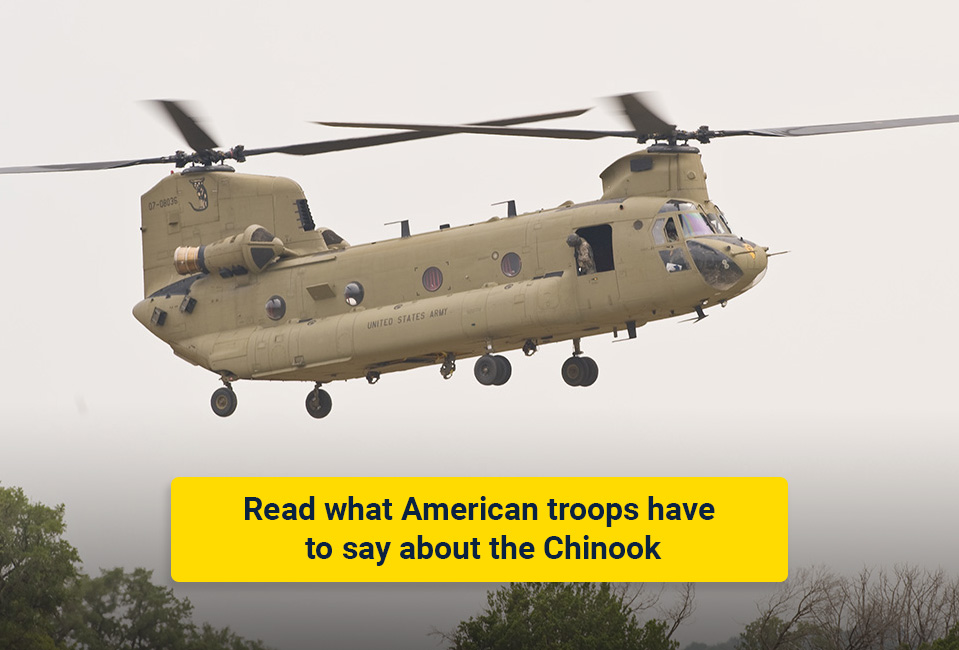 It's not just the team at Watch U.S. Fly that loves the Chinook — the troops who depend on it for transport, resupply, and evacuations also love the reliable chopper.
Whether it's flying above the jungles of Vietnam or touching down on the mountains of Afghanistan, the Chinook has built a reputation for reliability and toughness.
Want to hear what the men and women in uniform have to say about their experience with the Chinook? Read their stories here.