Want to know how the F-15EX is supercharging the future of the U.S. Air Force's fighter fleet?
Watch U.S. Fly has the inside scoop.
The F-15EX is a win-win for American pilots. The advanced fighter jet flies faster, higher, and farther than any other aircraft in its class and can carry 22 air-to-air missiles and additional weapons stations – that's almost 30,000 lbs. of payload.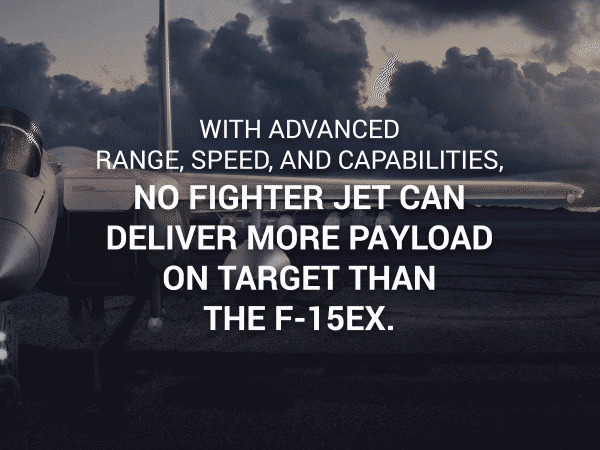 The F-15EX utilizes next-generation technology that makes our planes smarter – like a state-of-the-art electronic radar, the Air Force's most advanced jamming system, and the ability to launch next-generation hypersonic weapons.
Modern military aircraft like the F-15EX are changing the way the U.S Air Force keeps Americans safe at home and abroad.