The Navy is discovering and utilizing the many capabilities of the CMV-22B Osprey, from logistical support and passenger transportation to emergency medical evacuations.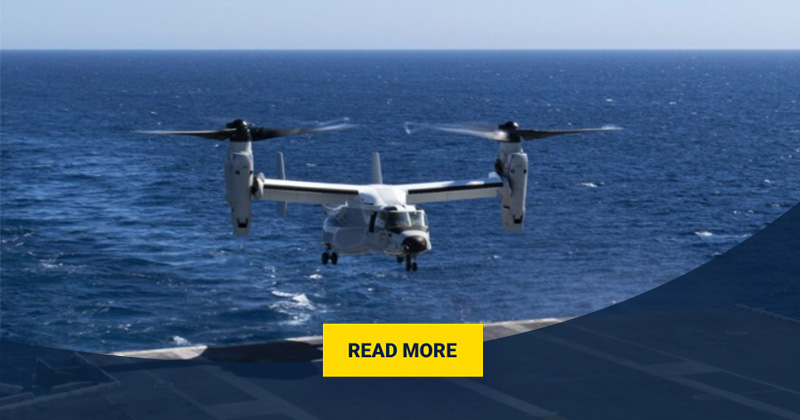 This version of the Osprey can land on ships, from aircraft carriers to hospital ships, like the USNS Mercy. Its capabilities as a tiltrotor aircraft allow the Osprey to move quickly in emergencies as well as go ashore.
The CMV-22B Osprey is a multi-tasking military mainstay for a variety of missions. It has been a uniquely capable asset for three decades and continues to prove its worth for military and humanitarian aid around the world.