This week in July 1940 marks the introduction of the Model 307 Stratoliner into commercial airline service, made famous as the first production aircraft ever to feature a pressurized cabin.
The newly developed pressurized cabin allowed the Stratoliner to fly at higher altitudes, which meant it could fly above the weather.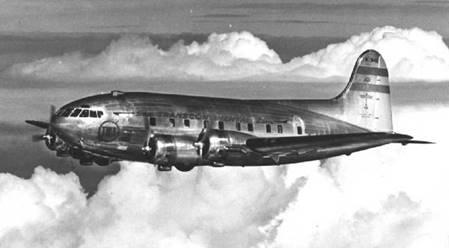 In addition to the pressurized cabin, the 307 Stratoliner was also the first land-based aircraft to include a flight engineer. A total of 10 Stratoliners were built and often flew routes to Latin America and cross-country from New York to Los Angeles.
Its commercial production ended when America became involved in World War II, but it was adapted for use by the U.S. Military as a C-75 military transport aircraft. The last known Stratoliner in existence is currently on display at the Steven F. Udvar-Hazy Center near the Dulles International Airport, just outside of Washington, D.C.