There is exciting news about NASA's Space Launch System (SLS), which will provide super heavy launch capabilities for the Artemis program. Not only is it the most powerful rocket in the world and the only vehicle capable of launching astronauts to deep space, it is now being manufactured faster and with greater efficiency.
With a first-of-its-kind project like SLS, getting started requires innovative ideas to meet NASA's goal of landing people on the Moon by 2024.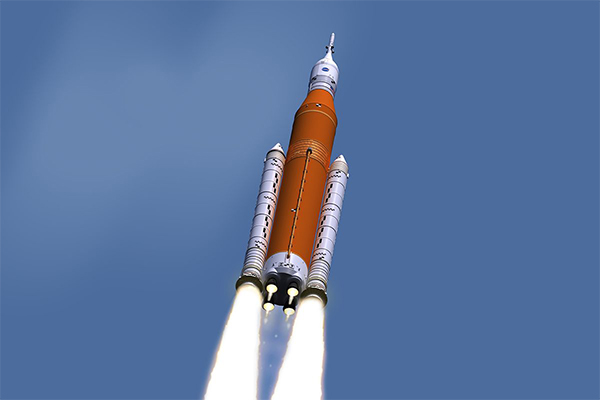 The SLS program has accelerated production: averaging a 50% improvement in efficiency to date. In exciting news, the backbone of the SLS rocket, called the Core Stage, is almost complete, bringing this first-of-its-kind rocket closer to the launch pad.
Building a complex rocket of this size takes unprecedented logistical skills and engineering ability. NASA's newest plan aims to deliver the first SLS Core Stage to the final "green run" testing facility at Stennis Space Center before the end of the year.