Would you like to travel from NYC to Sydney nonstop?
That's the question Qantas Airways is trying to answer.
Thanks to advanced, ultra-efficient planes like the Boeing 787-9 Dreamliner, passengers will soon be able to take nonstop flights between cities as far apart as New York and Sydney.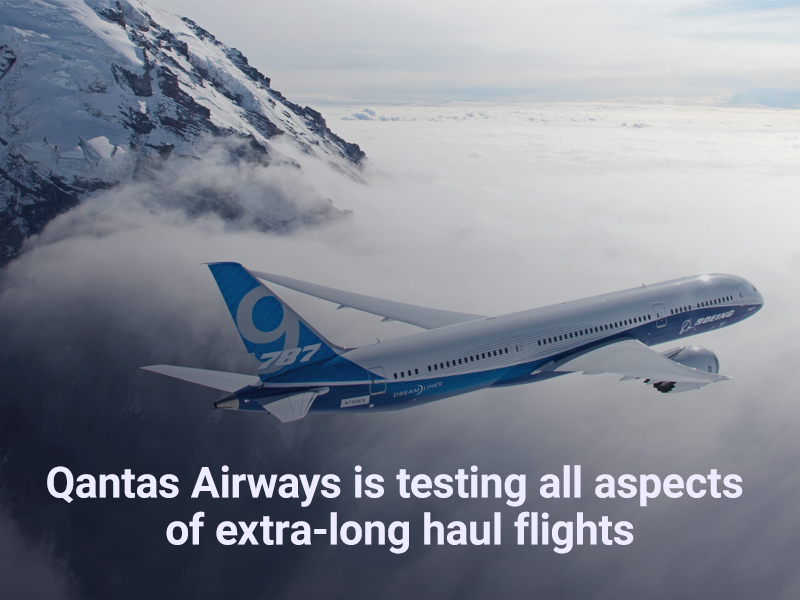 But before these flights become available, airlines like Qantas need to test out how to make these extra long flights comfortable for their passengers.
Qantas sent their employees and passengers on a 19-hour test flight from New York to Sydney — and tracked their brain waves, alertness, and hormones like melatonin in order to measure the impact of the flight on the human body.
Plans for a London to Sydney test are set for November and another New York to Sydney trip before the end of the year.
The airline plans to test everything from lighting to in-air menus, and have even added a yoga studio to their lounge in Perth, Australia to help passengers relax after long flights.