Recently, House Speaker Paul Ryan (R-Wisc.) brought his nationwide tax reform tour to Boeing, telling employees at the nation's largest manufacturing exporter that America's tax code needs to be fixed immediately.
"We have the worst, the least competitive tax system in the industrialized world," Ryan said at Boeing's Everett, Washington facility. "What does that mean? Well clearly and very specifically for Boeing, it means that we are taxing this business, these planes, your jobs in this country at a much higher tax rate than our foreign competitors tax theirs."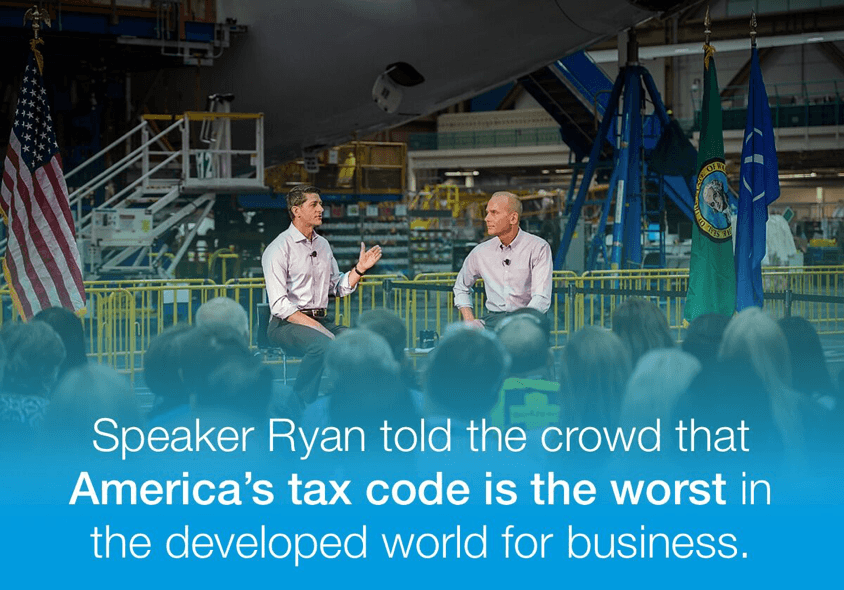 Large enough to encompass Disneyland, more than 30,000 people work at the Boeing Everett site, which produces the 747, 767 (which eventually becomes the Air Force's new refueling airplane), 777, and 787. Eighty percent of the planes made in Everett and Renton are exports headed to customers outside the U.S.
Permanent, transformative and long-overdue tax reform would level the playing field so American companies like Boeing — and their thousands of American supply chain partners — can compete fairly around the world.