In February, Elon Musk's SpaceX test launched the Falcon Heavy — a rocket that SpaceX touts as the "most powerful operational rocket in the world."
However, the Falcon Heavyfailed to impressthe spaceflight department at NASA. Bill Gerstenmaier, the head of spaceflight at NASA, said the Falcon Heavy is"too small"for NASA's needs.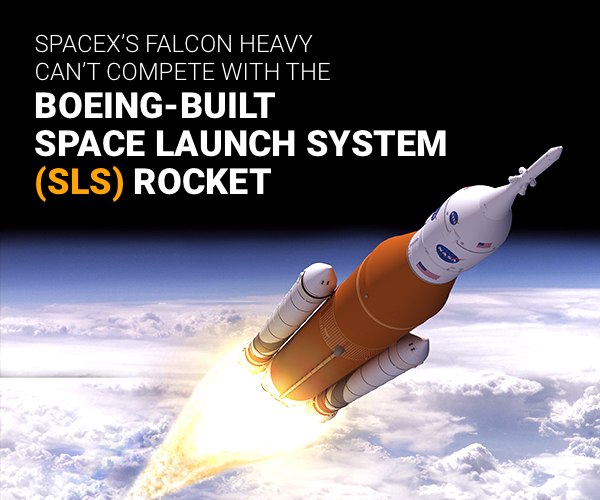 Gerstenmaier went even further, stating that NASA's exploration programneeds the "unique capabilities of the SLS rocket."
The Boeing-built SLS rocket is the only spaceflight vehicle that can provide NASA the tools it needs for deep space exploration. The SLS can bring equipment into space that is too large for the Falcon Heavy.
The Falcon Heavy launch turned heads in February, but SpaceX's rocket is a smaller type of rocket that can't meet NASA's deep space needs. Once theBoeing-built SLSis operational, it will be the most powerful rocket ever built.
Watch U.S. Fly will keep you updated as the competition between Boeing and SpaceX heats up.