The F-15EX is essential for a mission ready, diverse fighter fleet. Retired U.S. Air Force pilot Steve Mosier, who flew F-15s and boasts more than 3,500 flight hours, recently wrote about the importance of investing in the F-15EX.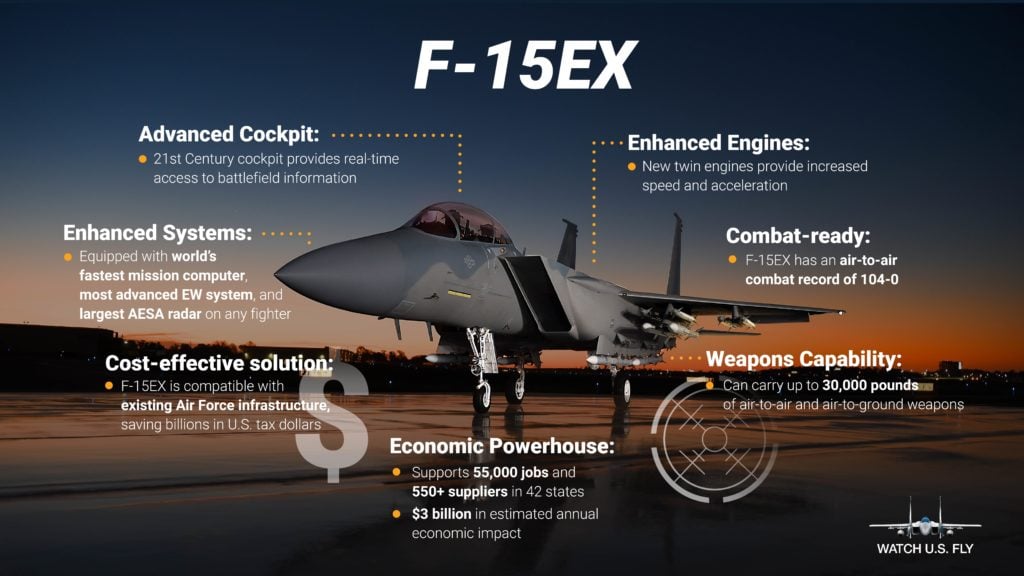 "Balancing the demands of the future with the critical needs of now requires the Air Force to put forth a modern, mixed fleet composed of various complementary capabilities. The F-15EX is a critical component necessary for maintaining America's fighter fleet for years to come."
Its upgraded capabilities, easily transitioned airframe, reliable supply chain, and its fixed-cost contract make the F-15EX one of the Air Force's most efficient and cost-effective fighters. It's the go-to aircraft for mission readiness and success.