Military readiness is about more than training individual service members and keeping our Armed Forces prepared for military operations. It's also about maintaining and providing our warfighters the equipment they need to be successful. That includes the next-generation Chinook Block II helicopter.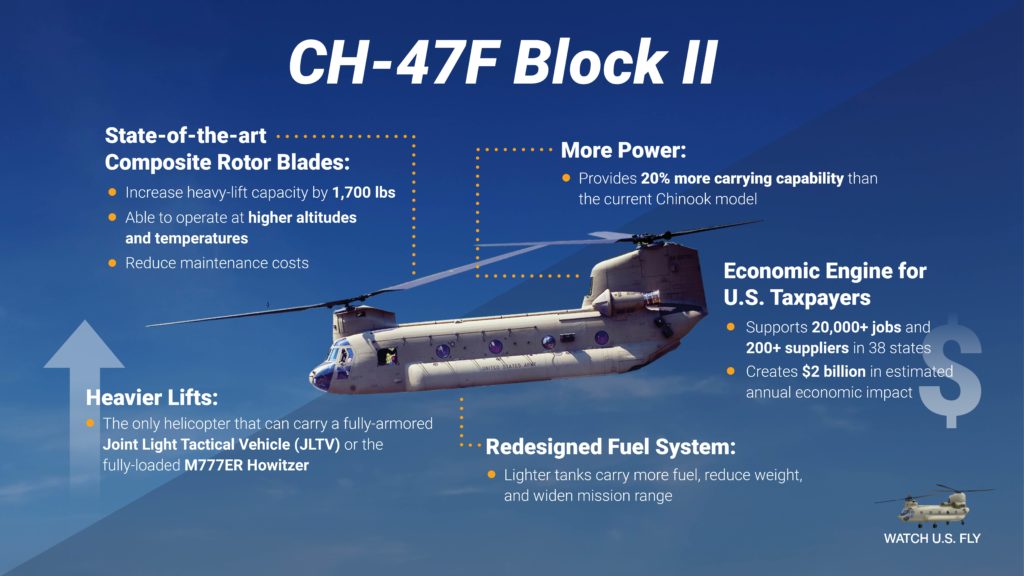 The Chinook Block II's advanced capabilities outperform its competitors and give our service members the ability to do their jobs safely and effectively. The Chinook Block II can fly higher and carry more weight than any other helicopter, and it can do both in extreme temperatures.
The Chinook Block II is the weapon our soldiers need to reach mission success.