In honor of Black History Month, the Air and Space Museum of the Smithsonian Institution released a free online exhibit celebrating African American achievements in aerospace.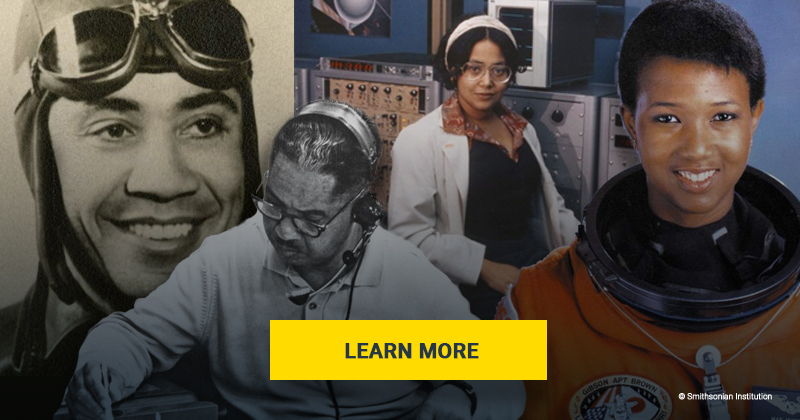 Due to the COVID-19 pandemic, the museums located in Washington, D.C. and Virginia are currently closed. However, you can still learn about these inspiring individuals and the adversity they faced while making significant contributions to flight and space.
The exhibit covers a wide range of topics such as the Tuskegee Airmen, women engineers who sent astronauts to the Moon, and those who have made recent contributions in STEM. There's something for everyone, from written stories to videos, so that anyone can take a deep dive into America's aerospace history.