With a brazen test last week as Americans were celebrating the Fourth of July, North Korea reached a new milestone.
News agencies around the globe are reporting the isolated dictatorship on July 4 launched its first test of what it claims is an Intercontinental Ballistic Missile (ICBM), marking the first time the North Korean regime appeared within reach of striking the U.S. homeland.
With U.S. government officials now weighing their options in light of this provocative test, it is clear the situation remains unpredictable.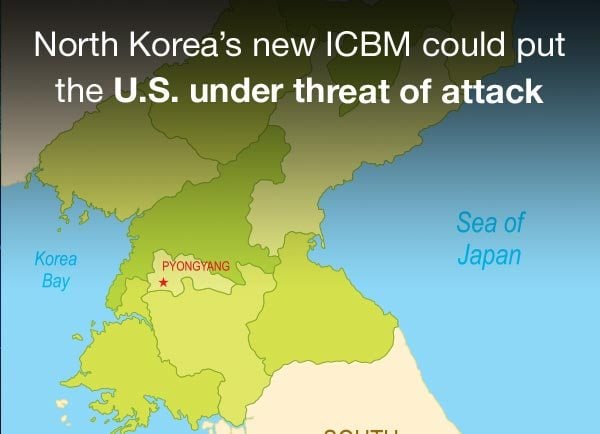 Fresh off a successful shoot-down of a mock ICBM in late May, the Boeing-built Ground-based Midcourse Defense (GMD) system stands ready to protect the United States against these North Korean missile threats.
Given the heightened concern, this is no time to break up the current GMD system structure, as some have proposed. This short-sighted idea would swell our government bureaucracy and introduce risk to this sophisticated system at exactly the wrong time.