The economy is booming and companies are working harder than ever to recruit and cultivate the best talent.
But what companies inspire Americans to innovate, create, and build in 2018?
The results are in — 20,000 Americans voted Google, Microsoft, and Boeing as the top three most exciting places to work according to Fortune.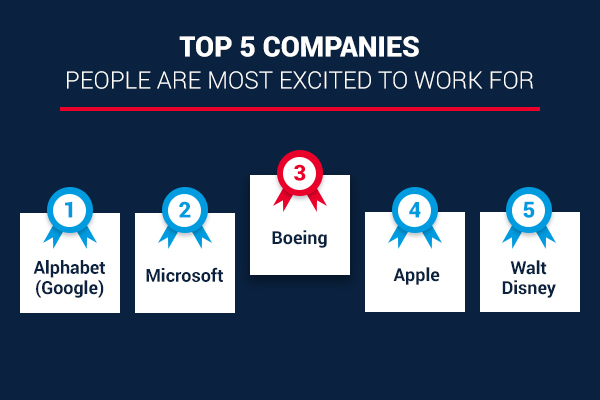 Voters ranked companies based on factors such as employer appeal, overall impact on America, and innovation. Boeing stands out as the only aerospace company to crack Fortune's top five — coming in ahead of companies such as Apple, Amazon and Disney.
How did the aerospace giant break into the top three? It's simple.
Boeing is building aircraft and spacecraft that are faster, more innovative and safer than ever before. Boeing's cutting-edge products are keeping soldiers safe, improving and modernizing commercial flight and bringing Americans closer to setting foot on Mars.
As Boeing continues to push the limits of what is possible, Americans everywhere are excited to be a part of the future of flight.