Engineers and technicians at the Michoud Assembly Facility in New Orleans have successfully installed all four RS-25 engines to the core stage of NASA's Space Launch System (SLS).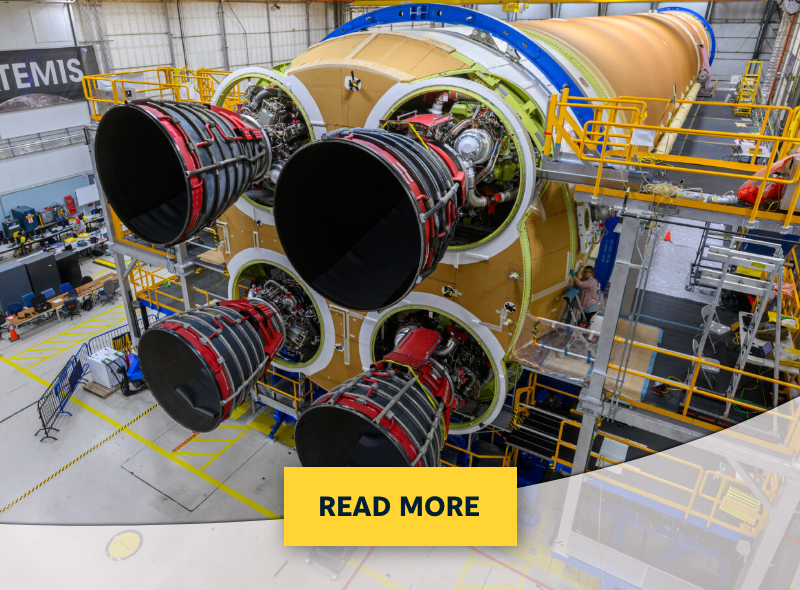 The core stage is the "backbone" of the Moon rocket. It stands at 212-feet and houses two massive propellant tanks that provide super-chilled liquid propellant to the RS-25 engines.
Moving forward, technicians and experts will focus their efforts on securely integrating the propulsion and electrical systems within the structure.This is another significant development that brings the United States one step closer to taking the first woman and first person of color to the Moon and beyond.