NASA's Space Launch System (SLS) is the largest, most powerful rocket ever built. It's also a powerful contributor to U.S. jobs.
The production of the SLS Core Stage employs approximately 15,000 Americans nationwide. More than 350 businesses within the SLS supply chain contribute to this incredible vehicle's manufacturing. It also creates more than $800 million in estimated annual economic impact for the country.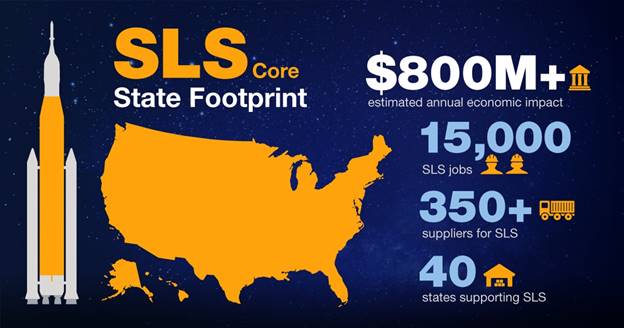 A powerful coalition of American workers are manufacturing the world's most powerful rocket. That is a win-win for the U.S. as we keep moving forward into the next generation of deep space exploration.