Most of America is focused on the President's Supreme Court nominee, however, there is another nominee waiting for congressional approval that is vital for American workers.
President Trump recently nominated Kimberly Reed to run the U.S. Export-Import Bank (Ex-Im), which keeps jobs in the U.S. by helping American companies compete with aggressive foreign competitors and leveling the playing field for American workers.
Unless Congress acts now to approve her nomination and confirm the remaining nominees to fill the bank's Board of Directors — American manufacturers could lose $40 billion worth of deals and the jobs they support.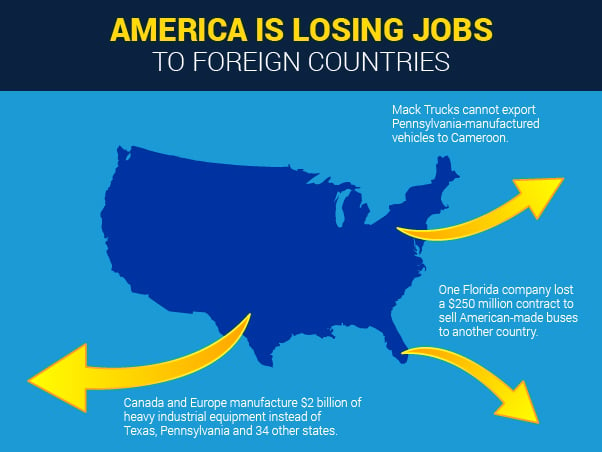 Right now the Ex-Im Bank is essentially broken — costing American jobs — because Congress won't confirm the President's nominees to run the bank.
A broken Ex-Im Bank costs American jobs and threatens our workers' livelihoods. Billions of dollars and hundreds of thousands of jobs are on the line all over the country as Americans wait for Congress to revitalize the bank.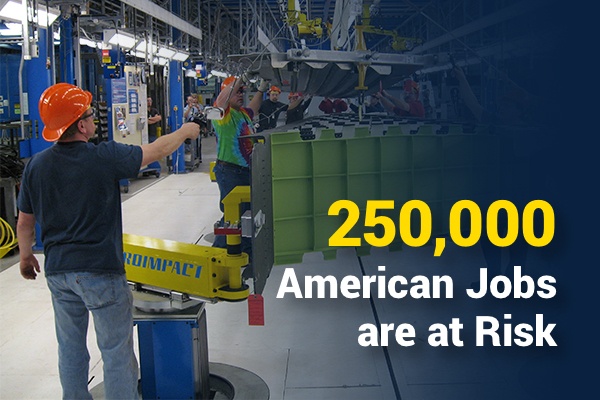 Every day the Ex-Im Bank remains broken, Americans lose money and foreign companies take our jobs. Congress must act to confirm Kimberly Reed and the remaining Board nominees to get the bank back up and running for American workers.
Find out more about why Kimberly Reed's nomination is a big deal for American workers.