The world's newest spaceplane — the Boeing Phantom Express, just completed a major development milestone. The Phantom Express is designed to launch itself into space and return to Earth with responsive, 24-hour turnaround capabilities.
Recently, Boeing and Aerojet Rocketdyne, the engine provider, passed a series of engine tests with flying colors. Aerojet Rocketdyne test fired the engine 10 times in a 10-day test period to demonstrate the engines quick-turn reusability.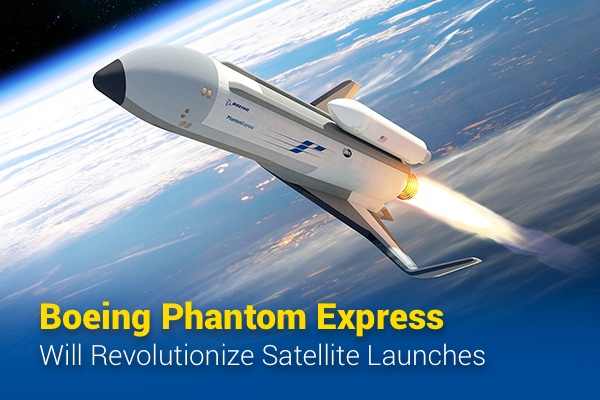 Prior launch vehicles needed months of preparation between launches — the Phantom Express's turnaround time between launches will be less than 24 hours.
Launching the Phantom Express will also be a bargain compared to the costs to launch traditional rockets. The Phantom Express will be able to make frequent 3,000-pound deliveries to low-earth orbit more affordably, an ideal solution for military and commercial purposes.
The Phantom Express will increase the speed and lower the price tag of delivering items to space.
Learn more about how The Phantom Express will launch the United States into the future.