America has an emerging problem in its science and technical workforce.
It's projected that the U.S. will need about 1 million more STEM professionals than it's currently on track to produce over the next decade. Also, there is still a large gender imbalance in STEM professions with women making up only 26% percent of the workforce.

To ensure the U.S. remains the most competitive place in the world to design and build the aerospace products of the future, Boeing recently committed $3 million to the George W. Bush Institute's Global Leadership Impact Center. Boeing's gift supports programs that encourage STEM education and empower women in leadership.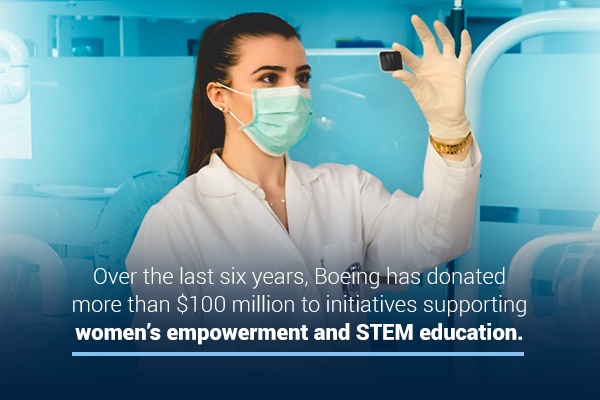 Boeing's support will help Bush Foundation programs like WE Lead and the First Ladies Initiative which seek to empower and support women in leadership positions that promote economic opportunity and STEM education.
Find out how Boeing's donation is impacting STEM initiatives.