I have BIG news.
When I retired as a Space Shuttle Commander from NASA in 2011, I was certain that my spaceflight days had come to a close. Last week Boeing announced that they will give me one more spaceflight opportunity as the official test pilot for the inaugural flight of Boeing's Starliner spacecraft.
But I will not be making this journey alone.
It's my honor to introduce you to the four truly amazing American astronauts NASA has selected as Starliner crew members.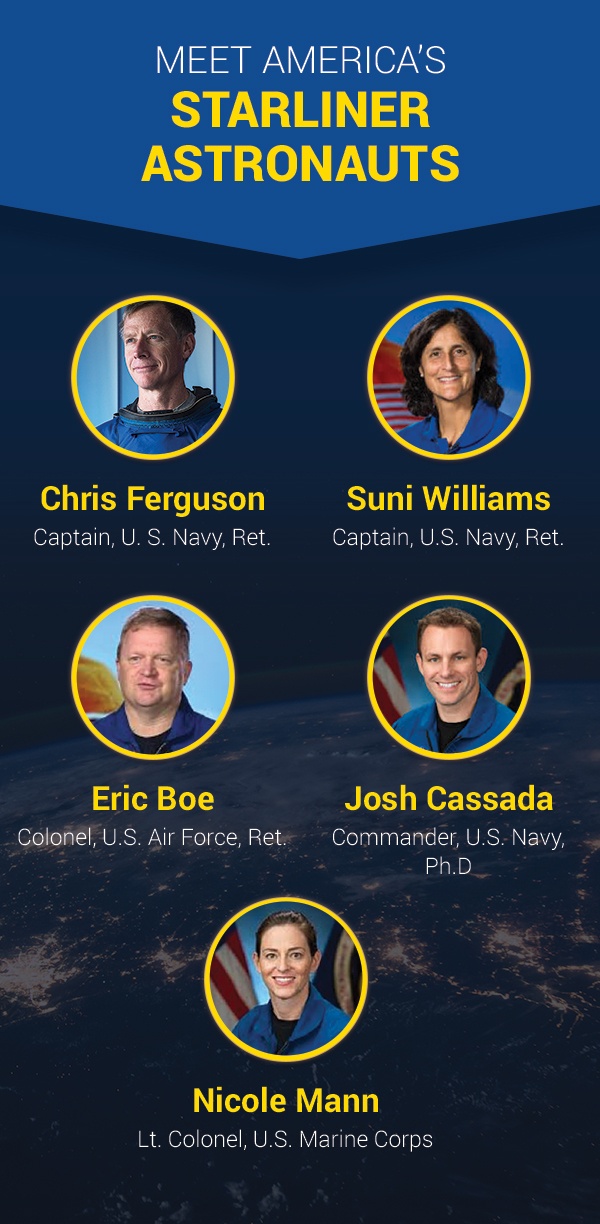 The astronauts and I will be flying in the groundbreaking Starliner spacecraft – a product I have been personally involved in helping to develop the last few years with my team at Boeing.
Watch U.S. Fly will keep you updated us as we embark on the journey of a lifetime to the International Space Station on America's newest crewed spacecraft.