NASA and Boeing are putting on a full-court press to finish building NASA's Space Launch System (SLS) and accelerate delivery of the first rocket.
Boeing engineers work around the clock at the Michoud Assembly Facility in New Orleans, Louisiana to finish what will be the world's largest rocket — capable of launching both people and cargo deep into space.
Recently, one of the main components of the rocket had its flight computers – AKA the rocket's "brain" – turned on for the first time.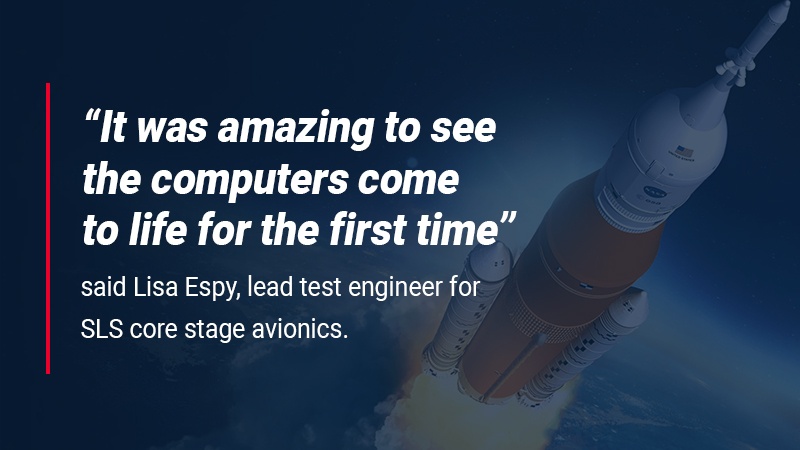 The flight computer controls the navigation and communications during the rocket's launch and flight. This milestone represents a momentous occasion for all of the workers involved.
Hear the rest of the engineers working on the SLS describe what it means to them.