The U.S. Air Force is nearing a decision on which company should build its next-generation trainer aircraft.
Missouri Governor Mike Parson recently voiced his support for the "only truly American-made" entrant in the Air Force competition – Boeing T-7A – which would generate and sustain more than 1,800 well-paying jobs in his state.
Aside from being the sole "American-made" option for the Air Force to consider, the Governor also took note of the aircraft's impressive design and capabilities.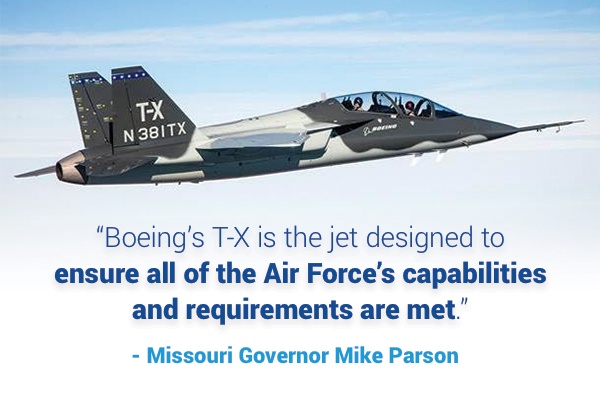 Parson concludes by saying, "I believe the Boeing 'Made in America' T-7A that will take off from right here in Missouri — and carry U.S. air supremacy forward for the next generation of pilots — is the best choice for our national security and economy."
We agree.