"American-made" products are important to the country, the White House and Congress. Not only because we all believe American-made products are top notch, but also because they are created by hard-working American workers.
In the race to build the new Air Force fighter pilot trainer, will "American-made" apply to the U.S. Air Force this year?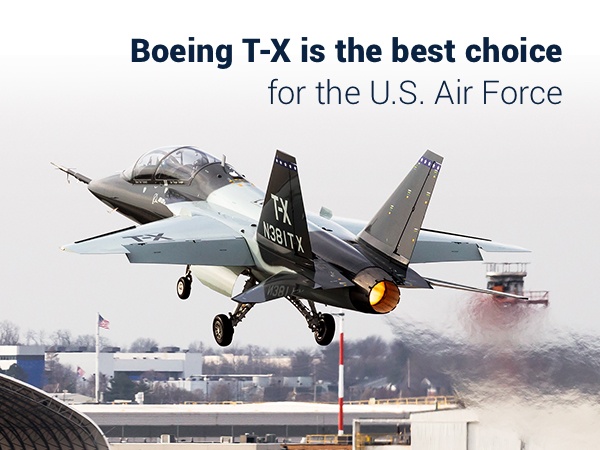 The U.S. Air Force issued a challenge to build a new aircraft that will be used to train fighter pilots for generations to come, and Boeing has answered the call.
The Boeing T-7A is the only military trainer aircraft in the Air Force competition that is 90 percent made in America. With major parts manufactured just outside Dallas — creating 950 American jobs — and final assembly happening in St. Louis — supporting 1,800 regional jobs — Boeing T-7A is a huge win for American manufacturing.
But how important will "American-made" be to the U.S. Air Force when it chooses a trainer aircraft later this year? Frontiers of Freedom President George Landrith poses this question in an op-ed for The Washington Times.
"These are trainer jets for America's newest pilots. Do we really want to contract this work out to foreign firms?" Landrith asks.
In creating and supporting American jobs in the American heartland, it's clear the Boeing T-7A is the best choice to train the next generation of American fighter pilots.
Read more about why "American-made" should matter to the U.S. Air Force.