In a huge victory for American manufacturing, American Airlines elected to buy 47 new Boeing 787 Dreamliner jets.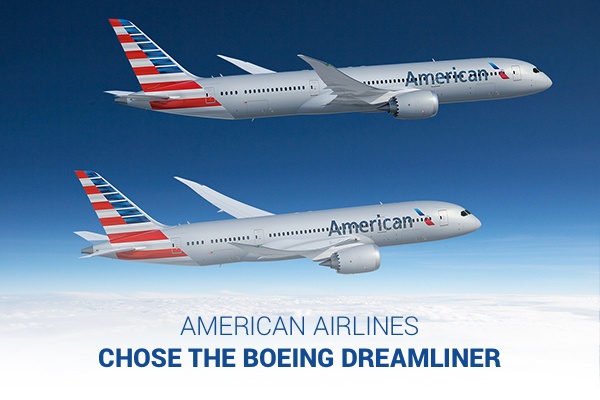 American Airlines already has almost three dozen Dreamliners in its fleet and recognizes their enormous value. In a statement, the airline company praised the Dreamliner, saying the new and improved jet includes lower maintenance costs, greater fuel efficiency, better range and enhanced customer experience.
This is not the first time a U.S. airline customer has decided to buy American. Last month, Hawaiian Airlines opted to order 10 Dreamliners.
American Airlines' new deal includes 22 Boeing 787-8s and 25 Boeing 787-9s — more than doubling the airline's fleet of Dreamliners.
Read more about American Airlines' decision to go with Boeing.