Starting with its first delivery to a customer in September 2011, the Boeing 787 Dreamliner family has saved over 21 billion pounds of fuel.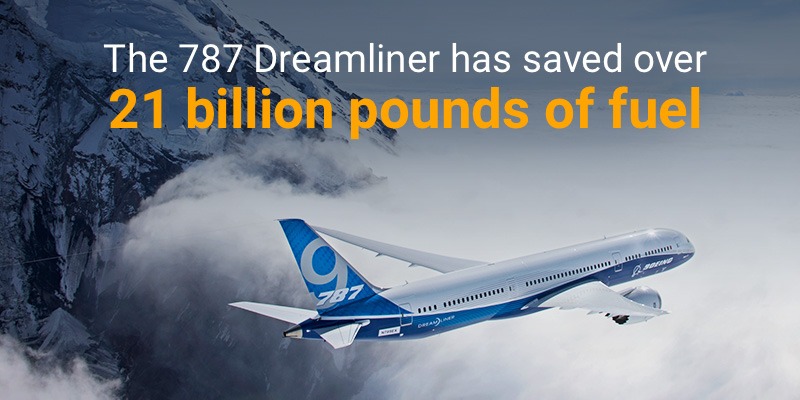 With new, more fuel-efficient engines and other advanced manufacturing techniques, the Dreamliner reduces fuel use by 20-25 percent compared with the airplanes it is replacing.
The Dreamliner was built to improve the overall experience of air travel. The 787 offers passengers more comfort and less fatigue on long flights. Boeing calls this the Dreamliner effect.
With 45 airline carriers now flying the Dreamliner, Boeing is increasing the number of aircraft assembled in Washington state and South Carolina from 12 to 14 per month due to high demand.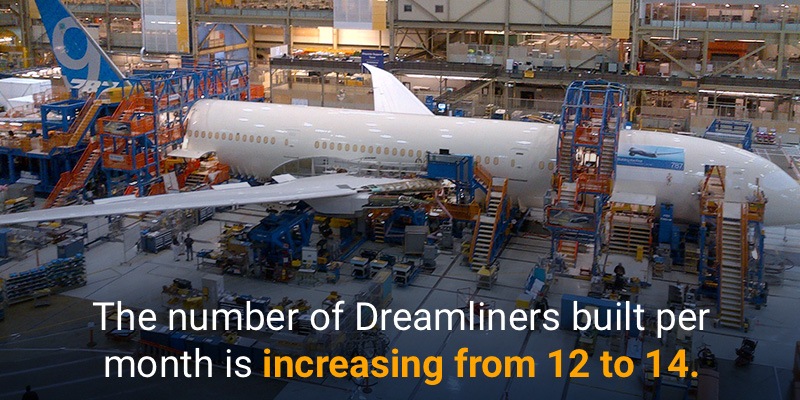 The Dreamliner has now flown more than 218 million passengers on over 1 million flights.
Watch this video to learn more about the incredible milestones the Dreamliner has hit.