Boeing delivered a record-breaking number of commercial airplanes last year.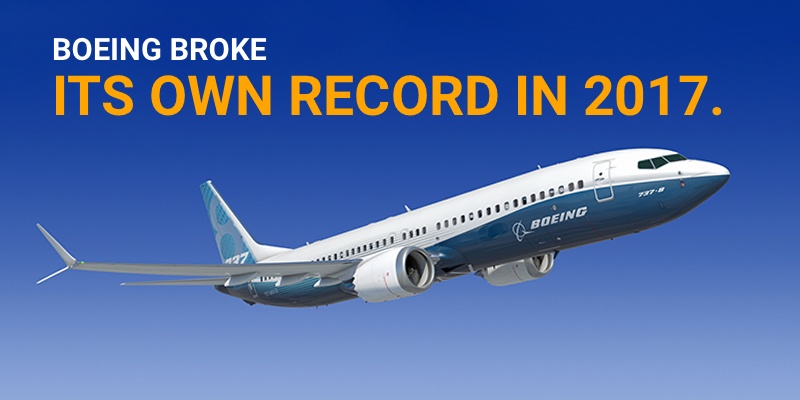 Boeing broke its own record by one plane last year, delivering a total of 763 jets to commercial customers. The previous high was set in 2015 with 762 jetliners delivered.
To make this victory even sweeter, Boeing has consistently delivered more planes than European airplane maker Airbus for the past six years straight.
2017 also brought in orders for 912 additional commercial airplanes, bringing Boeing's number of open orders to an all-time high of 5,864 planes. With at least seven years of production needed to complete the backlog of orders, it's safe to say this is good news for manufacturing workers.
This year, Boeing plans to deliver more than 800 airplanes. With its backlog, Boeing will be America's number one exporter for years to come.